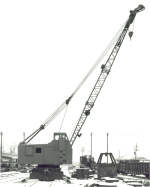 First Ohio DE Locomotive Crane


Headquarters

3540 Hoffman Road East
St. Paul, MN, 55110

Phone: (651)777-0105 Fax: (651)777-4805 Email: sales@ipscranes.com
Repair, Rebuild, and Manufacturing

530 South 59th Avenue West
Duluth, MN 55807
Technical Expertise



Electrical



Russ Eaton
Gene Russell



Mechanical, Pneumatic, Hydraulic



Nate Jutila
Aaron Swanstrom
Charles DeGeest



Engineering



Ryan Stanoch, P.E., Chief Engineer
ASME B30 Member
Jared Petrich
Tom Holly, P.E.
Dan Berge



Rental Fleet and Crane/Pile Driver Applications



Pat Barrett, P.E.


©2017 IPS Cranes. All rights fully reserved. Trademarks and logos are the property of their respective owners.